Revealing the champion in you.
PILR Training is an educational network that transforms and supports justice-centered coaches and student-athletes. We help coaches better support players of marginalized identities and empower student-athletes to develop transformational social awareness and self-agency. 
We utilize sports to not only facilitate personal transformation, but engender community safety and support. Winning is, and always will be, a team effort. Join us in creating a world where every athlete has a coach, team, and community that fully supports them in all aspects of life. 
We don't produce champions…
We mold them, we defend them, we reveal them.
Be first to learn what's coming.
Sign up for our mailing list below to learn about upcoming events and networking opportunities. Newsletter coming 2024.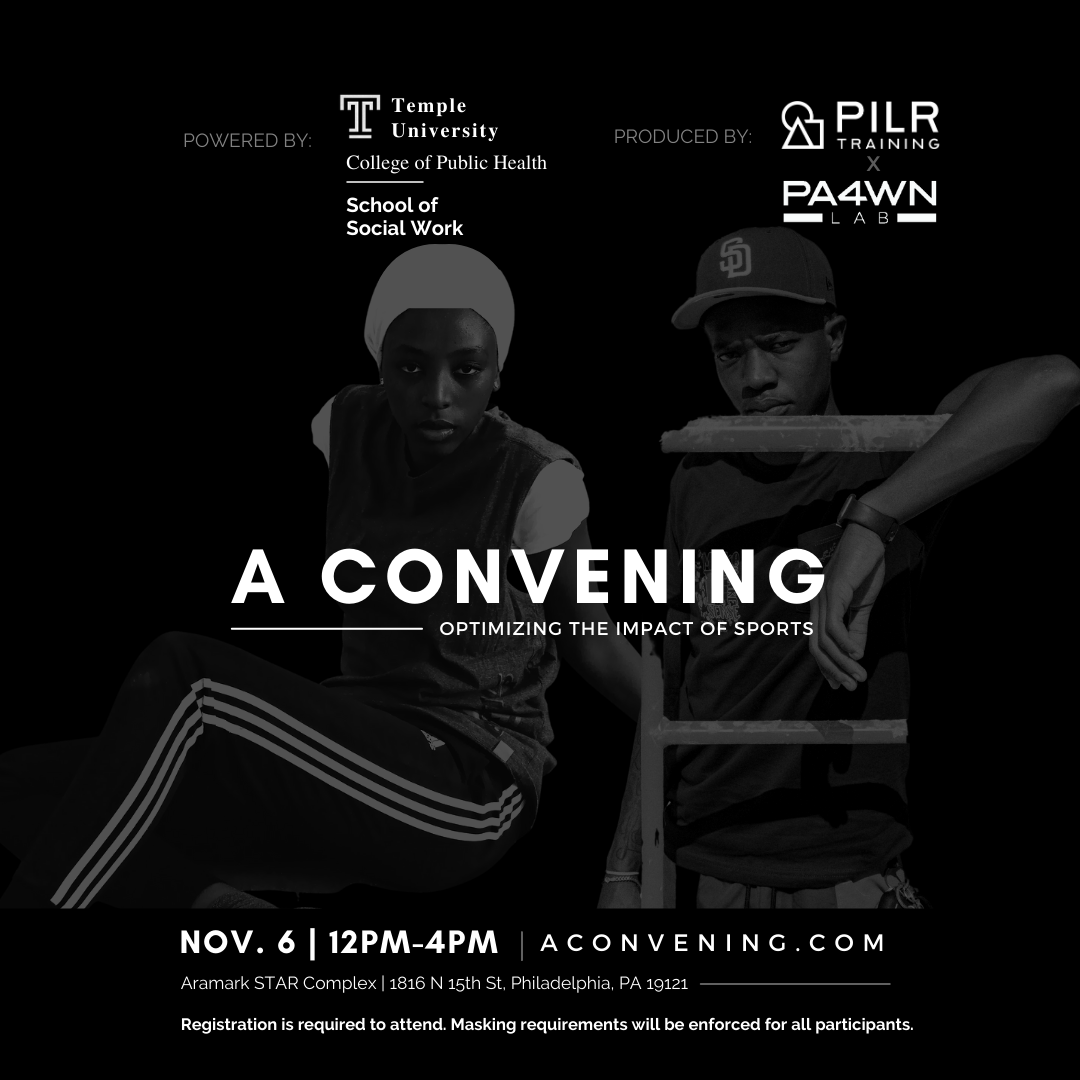 Optimizing the Impact of Sports
In 2021 PILR Training & PA4WN Lab collaborated to provide members of the Greater Philadelphia Area sports ecosystem with space to:
Envision equal resources for male and female athletic programs
Identify ways to advance our communities through sports
Explore the racial wealth gaps that exist in our communities
Reimagine the power dynamics and equity within athletics
Provide learning opportunities for coaches and student-athletes
Program participants included collegiate student-athletes, youth and high school coaches, athletic directors, physical trainers, mental wellness practitioners, professors, public health experts, business owners, and elected officials. Images from our inaugural convening found below.
Sign up for our mailing list (above) for word of upcoming programming!